Design a Coat of Arms for the Flatalist's Guild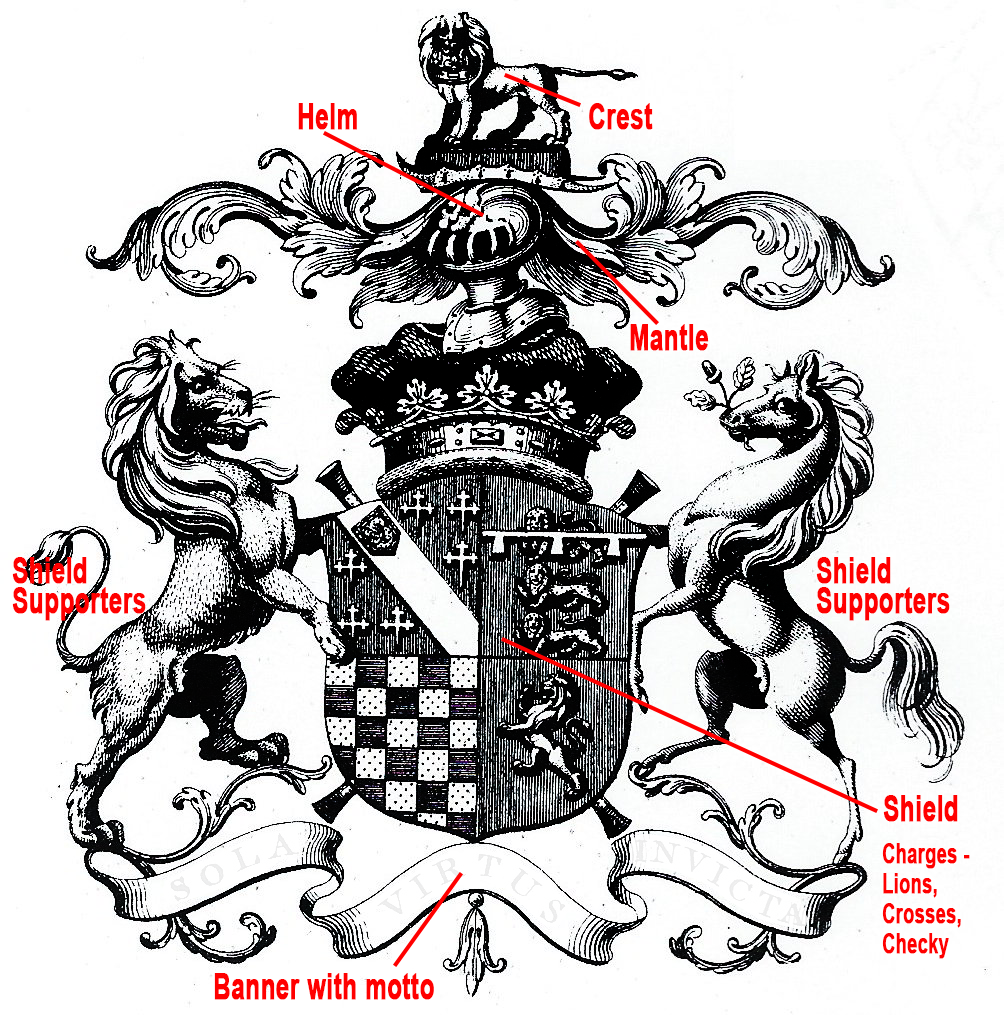 Your task, if you wish to accept it, is to design a coat of arms for the Guild of Flatalists and Pin Collectors
A coat of arms is made of a number of elements; the shield, the helm and mantle, supporters and a lower banner with motto.
The main element is the shield which contains the charges which identify the owner of the arms.
Remember the design should represent the aspects and interests of Flatalists, Stamp and Pin collectors, not Discworld.
Have a look at some examples such as the arms and crest of Sir Terry Pratchett.
The Glossary of Heraldic Terms website is a useful site for terms.
Once you have designed your coat of arms create a short description, in simple heraldic terms; check out some of the stamp description on the Stamp Catalogue web site.
Submit your design as an image, gif, jpg, tiff or png to competition@stanleyhowlerjournal.co.uk and remember to include the description in the email.
The closing date for the competition is 31st January 2019.
The prize for the best design will be a six issue LBE subscription worth £30.
Ian and Bernard will be the judges.
Welcome to the Journal
The first Stanley Howler Stamp Journal was published in November 2004 and this continued up to Journal 26, published in the spring of 2012.
After a short break two electronic versions of the journal, 27 and 28, were published.
The previous Journals can be found in the Discworld Stamp Catalogue.
The pressure of other work has made it difficult to continue with a formal publication. However, it has been decided to publish an informal blog.
Special Offers
There will be regular special offers available to collectors.
General Offers
These will be available to everyone at the posted price
Subscriber Offers
These offers will only be available to subscribers to the LBE Season Ticket.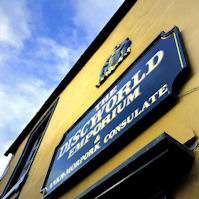 The Stanley Howler Journal is brought to you by the Discworld Emporium where you can find all your Discworld and Flatalist needs.