New catalogue entries by Steve
I have been looking through my collection of spares to build up a list of stamps for sale. I soon discovered a few stamps I think should be added to the catalogue.
There are eight of them.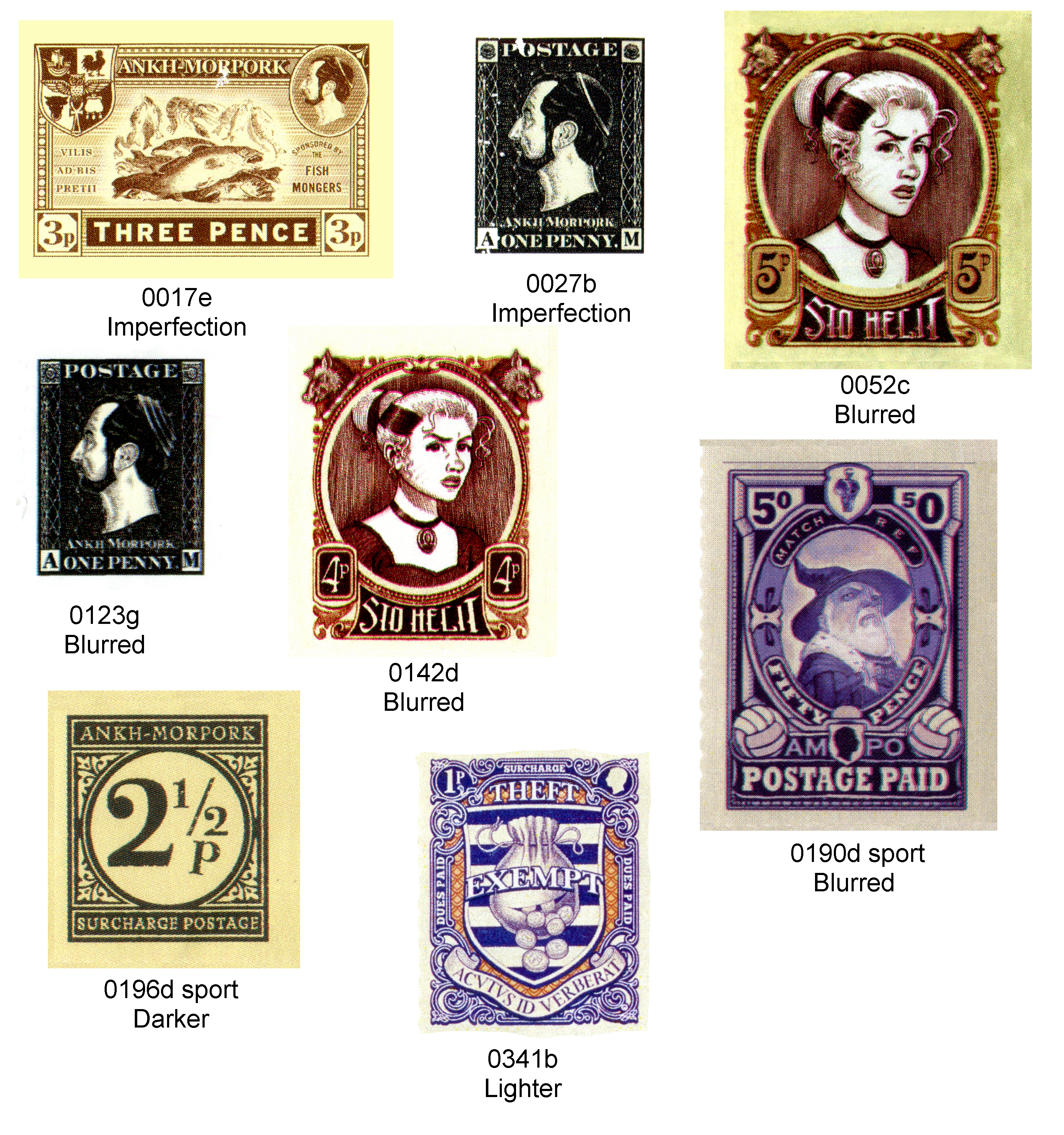 * 0017e: Merchant Three Pence - imperfection
* 0027b: Penny Civic Cabbage - imperfection
* 0052c: Sto Helit Five Pence - blurred
* 0123g: Penny Patrician Black - blurred
* 0142d: Sto Helit Four Penny - blurred
* 0190d: AMPO Football Fifty Pence - Referee Ermine blurred
* 0196d: Tuppence Ha'penny Surcharge Postage Dark sport
* 0341b: Thieves' Guild One Penny Protective light
So are there any stamps that is in your collection that should be added to the catalogue?
I will be adding these to the catalogue over the next few days. I don't have much else to do.
Welcome to the Journal
The first Stanley Howler Stamp Journal was published in November 2004 and this continued up to Journal 26, published in the spring of 2012.
After a short break two electronic versions of the journal, 27 and 28, were published.
The previous Journals can be found in the Discworld Stamp Catalogue.
The pressure of other work has made it difficult to continue with a formal publication. However, it has been decided to publish an informal blog.
Special Offers
There will be regular special offers available to collectors.
General Offers
These will be available to everyone at the posted price
Subscriber Offers
These offers will only be available to subscribers to the LBE Season Ticket.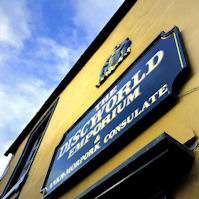 The Stanley Howler Journal is brought to you by the Discworld Emporium where you can find all your Discworld and Flatalist needs.