Lockdown Conundrum
Win a trio of $5 triangles
Thank you to all those who submitted answers.
There were five correct entries.
The book was Wee Free Men.
It comes up twice in the book.
'An'd'ye ken, mistress, that if'n you hold the baccy label upside-doon then part o' the sailor's bonnet and his ear became a lady wi' ae mmph mmph...'
'Of course Tiffany had rushed to have a look at the label, but she couldn't see any boat, any more than she could see the naked lady.'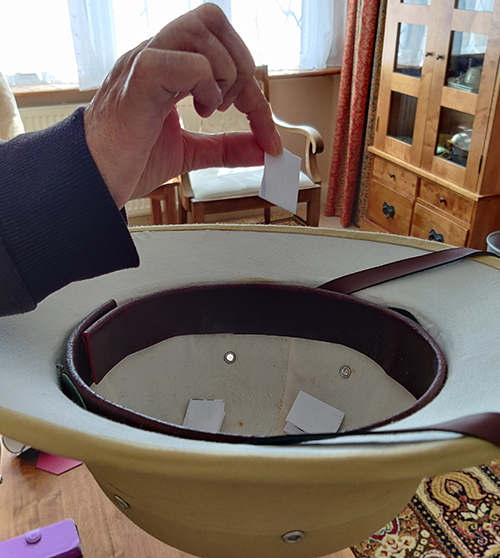 My wife picking the winning slip from my hat.
and the winner is Arnaud Grossir
I did decide to award another prize; this one was for Peter Elliott who responded within minutes of the email going out! Well done, Peter.
Welcome to the Journal
The first Stanley Howler Stamp Journal was published in November 2004 and this continued up to Journal 26, published in the spring of 2012.
After a short break two electronic versions of the journal, 27 and 28, were published.
The previous Journals can be found in the Discworld Stamp Catalogue.
The pressure of other work has made it difficult to continue with a formal publication. However, it has been decided to publish an informal blog.
Special Offers
There will be regular special offers available to collectors.
General Offers
These will be available to everyone at the posted price
Subscriber Offers
These offers will only be available to subscribers to the LBE Season Ticket.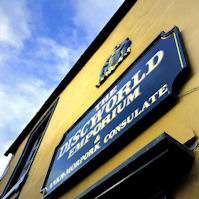 The Stanley Howler Journal is brought to you by the Discworld Emporium where you can find all your Discworld and Flatalist needs.