Name the Sanctuary Dragons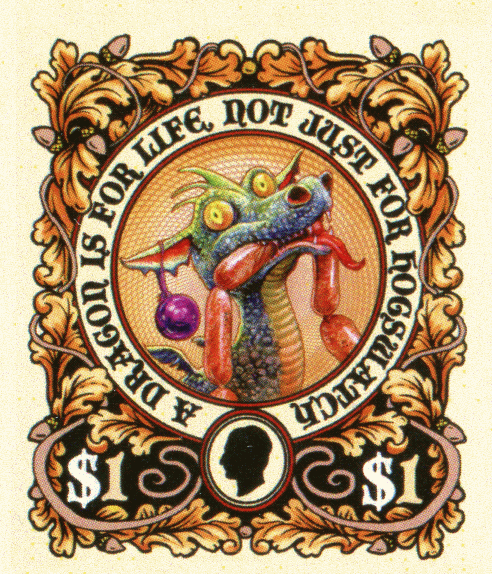 The Ankh-Morpork Post Office issued three festive stamps on behalf of the Sunshine Sanctuary for Sick Dragons charity. These poor creatures need support in getting new owners. By collecting these limited edition stamps, you'll be helping to provide vital income for the charity. Three of the current residents are featured on the stamps.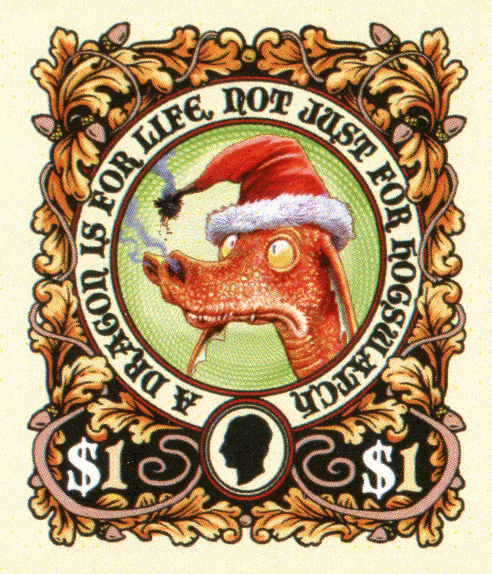 The Stamp Catalogue has identified the three dragons by a feature on the stamp; sausages, hat and stocking. Your mission, should you choose to accept it is to come up with a suitable name for the dragon and a profile of the dragon in less than 100 words§; its appearance, its personality and its alluring features. Think Match.com.
You may submit a profile for each of the dragons. The profile should be emailed to Competition@stanleyhowlerjournal.co.uk by Monday 1st February 2016. Please include your name, email address and the stamp identification name - Sausages, Hat or Stocking.
After the closing date, the entries will be perused by the Stanley Howler Competitions Committee* and the best profile, one for each dragon, will be selected and receive a special stamp related prize.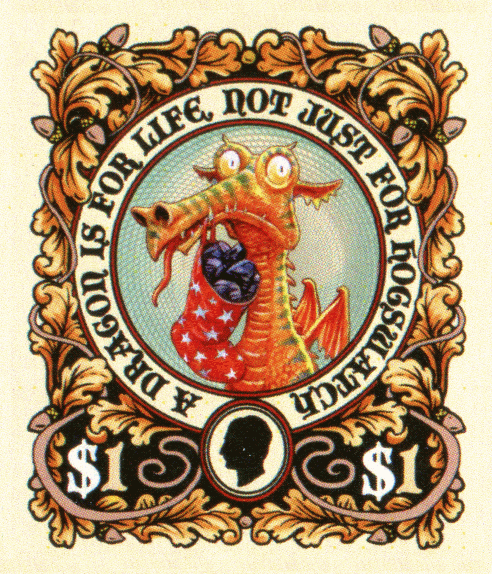 The entries will be published in the Journal soon after the closing date. The winners will be announced at a later date.
Good luck.
§ Don't worry no dragon will self-destruct in five seconds.
* Attempted bribery of the committee will be severely dealt with. It should be noted that Sepp Blotter stepped down from the committee following the Cash for Chad scandal.
Competitions
Competitions means prizes. Unlike most competitions where there is a winner, or limited winners, all correct entries submitted with be awarded a prize.
It will depend on the type of competition whether you have to submit the answer or creation by email or by post. Details will be given in the instructions.
Why not get your name in lights and create and submit a competition. It could be a crossword, a quiz or a task. You will receive a prize if the competition gets used.