Magical Worldsby Steve James

It is not often that you come across a lost work by a renowned author. It happened to me a few days ago.
I have finally got around to sorting out my collection of Royal Mail presentation packs. It was in Presentation Pack 289 issued on 21st July 1998 entitled Magical Worlds that I made the discovery.
The collection comprises five stamps

20p The Hobbit by J R R Tolkien (1937)

26p The Lion, the Witch and the Wardrobe by C S Lewis (1950)

37p The Phoenix and the Carpet by E Nesbit (1904)

43p The Borrowers by Mary Norton (1952)

63p Through the Looking Glass by Lewis Carroll (1872).

It was while I was checking for the pack number I spotted the wording Words: Terry Pratchett
I realised the pack contained a piece of work by Terry. It is a very academic piece on the history of the fantasy stories for children; it demonstrates just how well read and knowledgeable Terry was of his chosen genre. I can see elements of this article woven into the Tiffiny Aching novels.
A Search on Google and a look through the index of A Slip of the Keyboard each failed to throw up any reference to this. It appears the article was written between the publication of Jingo and The Last Continent.
According to the bibliography maintained by Colin Smythe and Rachel Rowland there is the following entry:
MAGICAL WORLDS
(Essay)
Royal Mail mint stamps, pack no.289, first day of issue 21 July 1998
First day cover envelopes contained a card that had only the first paragraphs of the essay.
Unfortunately, the First Day cover I have has no essay, just a description.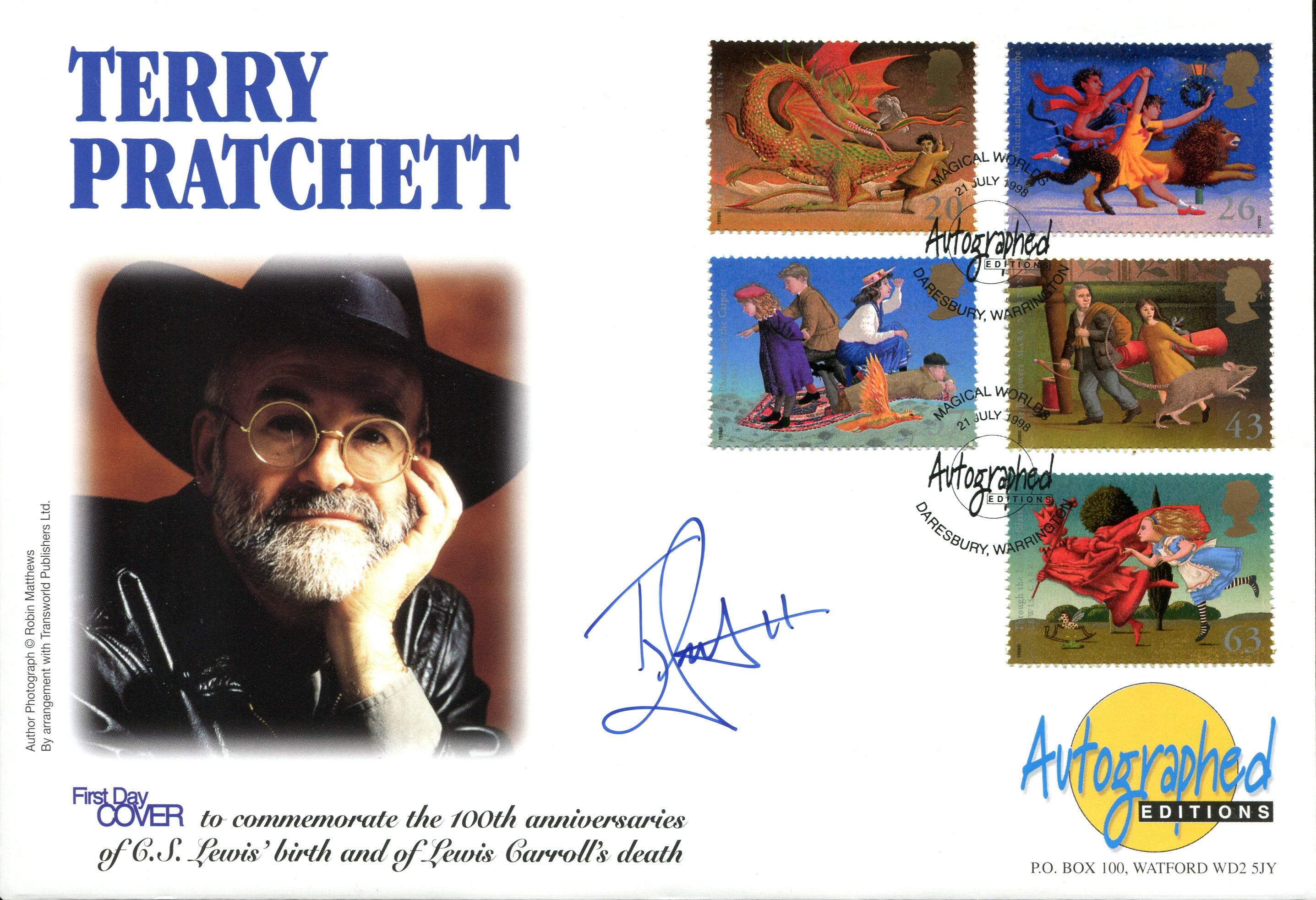 Autographed editions produced a cover featuring the five Magical Worlds stamp with a photo of Terry and his signature. Unlike the Presentation pack the blurb was not written by Terry.
There is a piece in A slip of the Keyboard entitled Magic Kingdoms, written much later, which appeared in the Sunday Times on 4th July 1999, a year after the the Presentation Pack article was published. It cover some of the same topics and appears to have been an expansion of the 1998 article.
Articles
Here you will find articles mostly related to stamps, Discworld and elsewhere.
Wanted
We welcome articles from everyone, so if you feel you have something to say which will enlighted all the subscribers to the Journal please feel free to send it to the editor.
Don't be shy.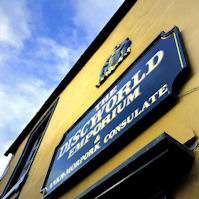 The Stanley Howler Journal is brought to you by the Discworld Emporium where you can find all your Flatalist needs.